We've always been told from a young age that if we invest in something expensive or valuable we had better look after it. But sometimes things are taken out of our hands and that's when we're told 'it's better to be safe than sorry' and that's what insurance is all about.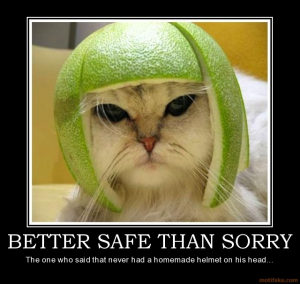 Whether you are insuring a property, a vehicle or a business (or maybe a pet), the choices are seemingly endless with everyone claiming to be the cheapest, when it's probably not the cheapest you want. That's where speaking to a broker can save you time and money as well as giving you peace of mind that you have the cover you need.
Below are 6 ways an insurance broker can make life easier for you.
1. "Insurance brokers have deeper knowledge of the 'Product'', they can better advise you on getting the best deal for you
Insurance brokers are experts in their field, who can offer advice in areas easy to forget when thinking about insuring something. Last year Cloud Direct, a cloud services broker (CSB) found that 54% of small to medium sized business owners were unaware that there are insurance benefits in having a business continuity plan. This is despite 68% of people saying they already having a business continuity plan in place. Something an insurance broker can definitely help with. Brokers have the experience of building up relationships with insurance companies, which are translated into preferential rates that can be offered to you as a client. "We save you time and money because most people who source quotes on the internet still have to call insurers to confirm the quote is accurate" (Andrew Dartford, CEO of Regency Insurance Services)
2. Advice from an insurance broker is free, you don't pay them and the premium is no higher
Despite the popular misconception of the insurance broker being a middleman, who should be cut out in order to make the insurance cheaper the broker receives a commission from the insurance company as an alternative to the cost of advertising their services elsewhere. This actually often translates into a better deal for you.
3. Insurance solutions will be tailored to your individual circumstances
Direct insurance companies cannot always provide the exact type of insurance cover you need as they tend to show standard rates and do not allow for the flexibility of taking each customer's requirements into account. A broker asks questions and spends time getting to know you and your situation, especially if you have very specific requirements. They can then compare the detail of the products available, negotiate on your behalf and explain to you your options, so that you can rest assured that everything you need is taken care of and covered.
4. Brokers save you a lot of time
Insurance brokers take care of collecting and short-listing the initial quotes for you, so that you can spend that time on other important things in your life. According to research by the British Insurance Broker's Association (BIBA), in June this year, UK SME's spend 600,000 hours on company administration such as finding insurance. This is why going through an insurance broker is especially useful when you want to insure something that doesn't fit a standard cover and have more complicated questions and queries. Going through the question and answer session once with a broker is much more efficient than repeating the process with a range of insurers, or risking missing something important by using comparison sites which only deal with basic, standard cover.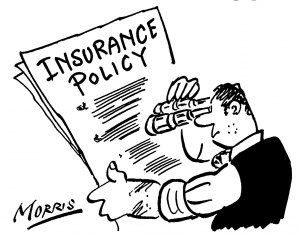 5. They translate all the insurance talk jargon, so you don't have to
Trying to understand all the differences in the policies and offers can be a demanding task, requiring a lot of focus and concentration, specifically if you are insuring something for the first time. Research by BIBA has shown that 29% of British small and medium sized enterprises do not always read their insurance documents entirely. In 2011 Aviva found that over a third of home owners (33%) who never fully read their home insurance. Could the complex jargon be why? "Most brokers have an understanding of all the small print, the terms and conditions, what they refer to and they can explain insurance covers and conditions of policy in straight forward language", explains Andrew.
6. Insurance Brokers have an obligation to look after your interests, as they're monitored by the FCA (Financial Conduct Authority)
This means that the FCA monitors the activities of insurance brokers and the brokers have an obligation to behave ethically and offer you a fair deal as a customer. They are responsible for looking after your personal details, which is reassuring to customers if you have concerns using an automated online system.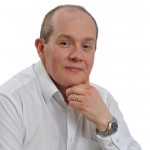 "For me, the best part about being an Insurance Broker is working with people. Speaking to clients to understand what they really need and building relationships with insurers that mean I can always put together the best solution" Andrew Dartford
Why not tell us about your experiences working with insurance brokers, or let us hear any questions you might have by leaving a comment below – or you can just give us a call!…