In comparison to most other industries, access to business insurance products has not changed that much in the last two decades when it comes to direct channel approach. Businesses still seek the advice of a broker, intermediary or another third party in order to find the right insurance, but this is not the case for consumers who use online comparison sites to access insurance services.
Nowadays, instead of accessing services or products through a third party, such as a retailer or a consultancy as the internet now provides quick and direct access to all kinds of services.
If you want to find a good deal on flights and hotels, it is no longer common to go to a travel agency. Instead, you just use a holiday website that quickly tells you about cheap flights and provides reviews on hotels.
Although everyone is looking for a bargain, there are some purchases where the risk of something going wrong far outweighs the value of a small financial saving. Travel is a great example, the internet is littered with negative reviews giving bad feedback on bargain flights and hotels that have resulted in nightmare scenarios. The crowd sourced wisdom generated through reviews is a really useful way to research purchases before making a decision, but even then there are risks.
When it comes to business insurance the solution often has to be tailored to the needs of that specific business, as "off the shelf" products are rarely sufficient.
In the last few years, company registrations at Companies House have hit record highs, indicating growing interest in starting a business rather than pursuing traditional career paths. Many of these new businesses are creating innovative products and markets, testing the limits of existing insurance services and requiring even more tailored solutions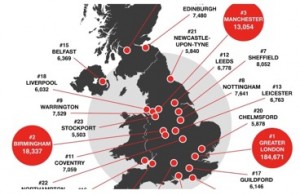 Whether you are a recent start-up a seasoned sole trader or an established company, selecting the right insurance for your business is a vital step in this process. Reviewing and renewing are equally as important because no business stays the same year on year.
Source: Startups.co.uk
So, what is the most cost effective approach? Researching the market ourselves or seeking the advice of an insurance broker?
As a business, we know that we have to be insured, we know how it operates and the details of the operation; however, it's very difficult to marry this knowledge to the range of insurance products and services on the market. If the focus is on cost we may not spend enough time researching and learning about the products or may simply be attracted to the lowest priced option because it "seems" to include everything we need.
Whether you are operating as a sole trader, self employed as a mini cab driver, running a local shop as a Limited company or in some sort of partnership with associates offering business services, the needs of your business in terms of insuring against risk will vary massively.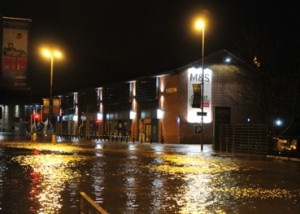 Insurance is all about risks – From the perspective of any small business for example, in the worst case scenario, the right insurance cover can directly affect the future of a business. If a street is affected by natural disasters such as flood or storm damage and the shops nearby are forced to shut down for a couple of days, the retailers lose a lot of money which is sometimes enough to put them out of business. In this case, the right insurance can be vital to save the shops' financial situation and trading future.
Source: Yorkshire Evening Post
If you provide advice to businesses it is critically important that you are insured against liability and indemnify yourself of any responsibility should things go wrong. These sort of insurance options can vary significantly between different industries based on regulatory legislation, and if you operate in a range of countries this can be even more complex.
Even becoming a minicab driver can present risks that need to be managed. Not everyone appreciates that special car insurance is required to carry passengers and even those who do aren't always aware of the options available to get the right cover at the right price, taking into account things like the number of days a month they will work and over what period.
The well know consumer insurer 'Directline' has made a first attempt to approach business clients through a direct channel without the help of a third party.  This could be considered as a more cost effective way of purchasing insurance, however it is important to look at what you get for this. One of the main issues is the fact that companies like Direct Line only promote their own products and lack flexibility, there may well be other providers who better meet your needs.
In contrast, a good broker knows the market and keeps up to date with all products and service providers. When finding the right insurance, the broker takes the time to fully understand the nature of your business and your specific needs, resulting in minimal effort on your part and peace of mind that they will find the right policy for you. A good relationship built on trust and impartiality is vital for finding the insurance that suits your business. Furthermore, this personal approach allows you to join the network of companies and consumers serviced and the broker might recommend your business to other clients that you might consider as your target customer base.
"One of the key principles of insurance is 'utmost good faith'. That is not just for insurers; it is really important that consumers and businesses play their part in this." Telegraph article Millions Lie…
Andrew Says…
"A lot of businesses under insure, especially newsagents, off-licences, grocers. They are often tempted to claim to have a lower amount of stock to bring the premiums down.
What can h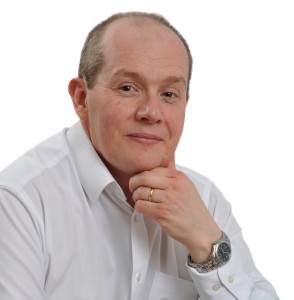 appen is that the small business get a quote from a broker, which they find expensive and they go on a comparison website, search for the quickest and cheapest standard cover. They often do not understand the fine print, and there is a danger that their business is not standard due to their individual circumstances.
They do not read the policy fully and assume many things, which if you do not claim makes your insurance cheaper.  If they need to claim it becomes much more expensive as they tend to have the wrong cover and cannot complete a claim."
Whether you're a business, an insurer, a broker or an intermediary, why not make your contribution to the debate through a series of surveys that are set to provide more insight for the industry…
Make a contribution today and start the survey!
SME Survey – https://model.dicematrixconsulting.co.uk/Surveys/SurveyLogin/84/0
Insurer Survey – https://model.dicematrixconsulting.co.uk/Surveys/SurveyLogin/84/1
Dice Matrix Website – www.dicematrixconsulting.co.uk
Marketing Insight Website – www.mktinsight360.com
Announcements will be made in May 2016 by Biba regarding how to access the insights generated.